"There is a 'moreness' to nature that science does not explore. This 'moreness' incorporates the development of creativity, cultural awareness, spirituality, cognitive abilities: mental and physical health, mindfulness, and caring qualities in both children and adults. " In Forest school we seek to explore both the science and the 'moreness'. https://educationmatters.ie/importance-of-nature-education/
Junior Infants have been receiving letters from the grandmother tree and her friends. Today she told them about how the grianstad (solstice) was celebrated on her branches by the fairies. The children found lots of places where they thought some fairies had been trampolining, swinging, dancing, playing, skateboarding etc.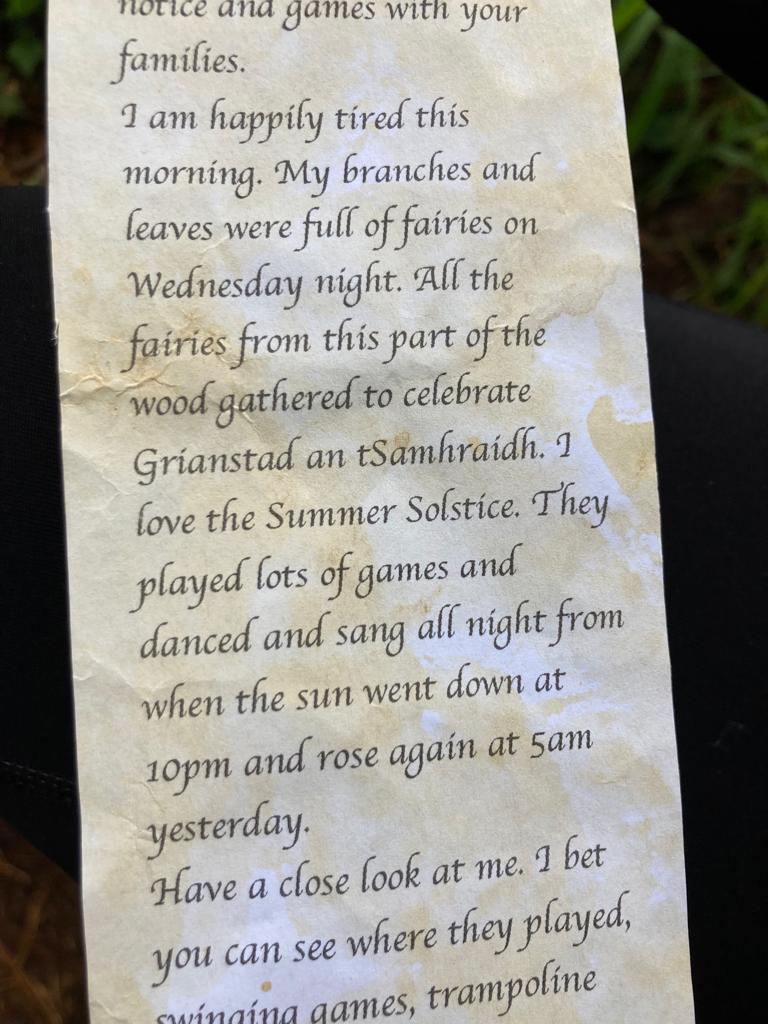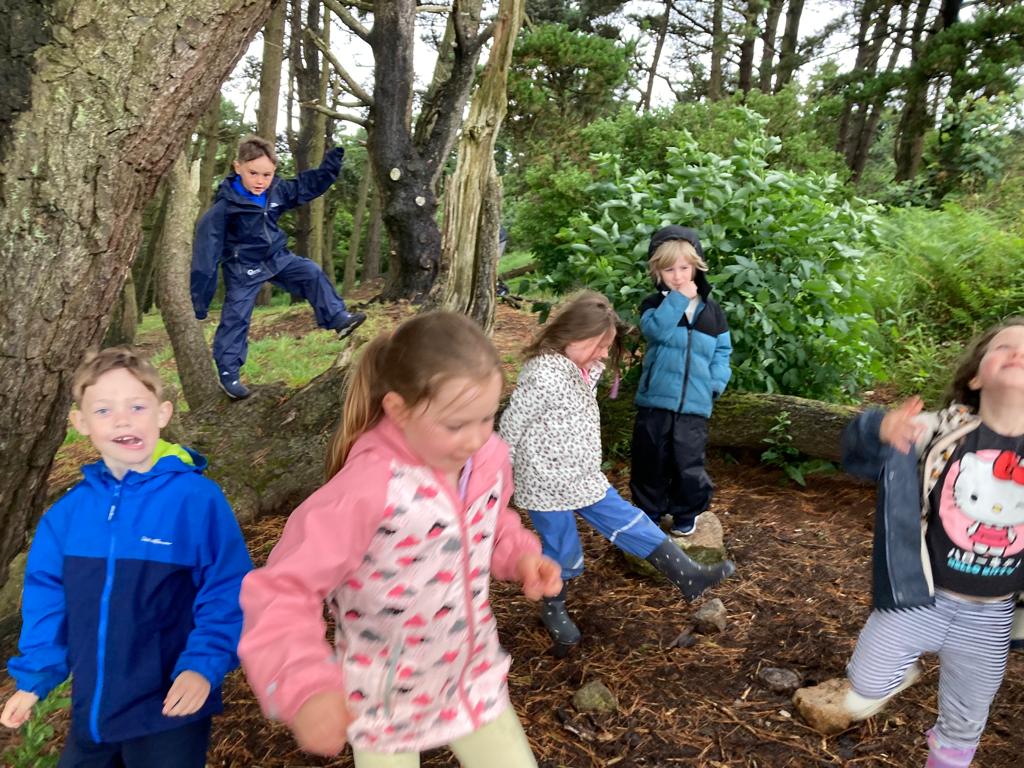 With their imaginations fired up, the children were so creative.
They drew with pencils, they drew with logs. They made crowns from cleavers and the flowers all around them. They gave gifts to the grandmother tree to thank her for all the letters and fun they had in Forest school in Junior Infants.