On the way up to our base camp the junior infants went looking for daisies. The daisies would later be made into daisy tea. We also looked out for gifts for the grandmother tree. Some of the juniors found flowers and leaves or something they found interesting and gave those to the grandmother tree.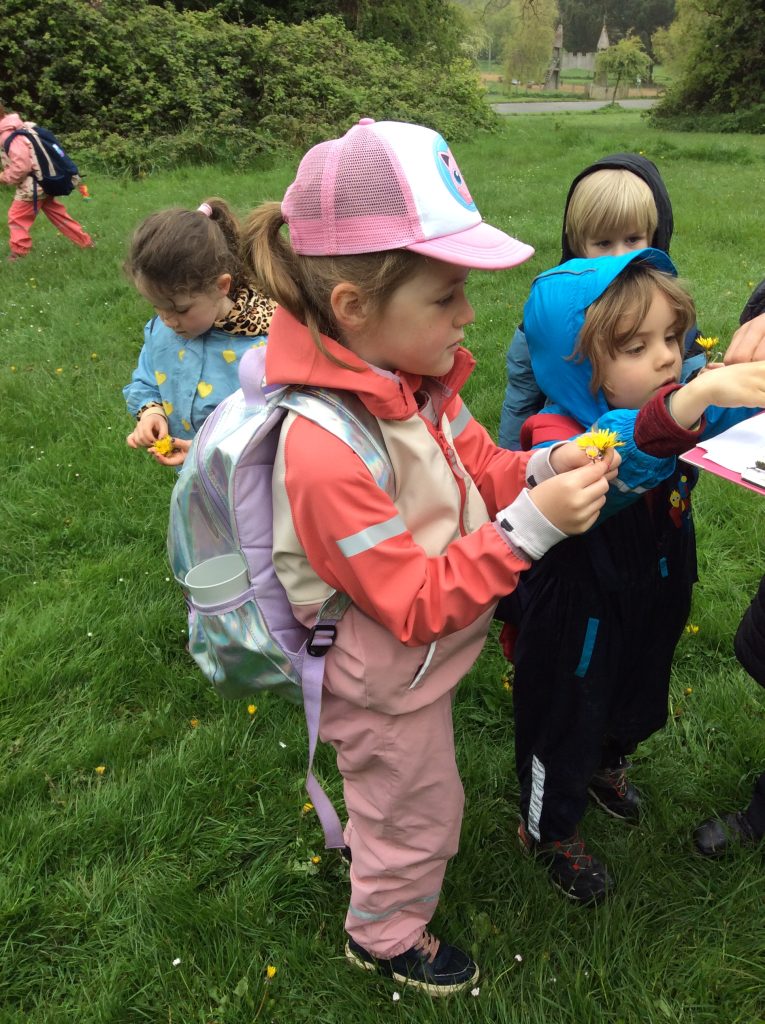 Once we got up to basecamp, we plopped our bags down by a tree and we all gave our gifts to the grandmother tree. Then everyone went to have free play. For free play this week the juniors played catch with me too. It was where I would run away and the juniors would then catch me and put me in jail (the grandmother tree ).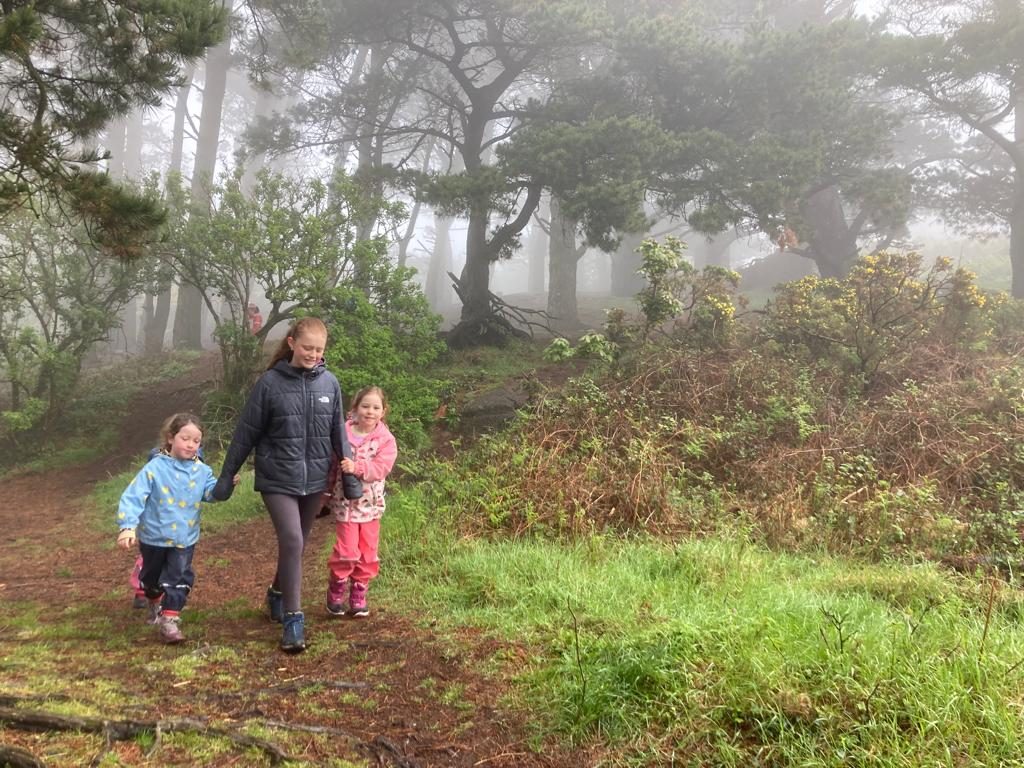 Next we all played a game of eagle eye ( hide and seek ). Then came lunch at lunch one of the them noticed a small note. I was then directed by the juniors to read the note. They were all very excited to know what the note was. Once I had finished reading the little note, the juniors were delighted some of them wanted to write back to the grandmother tree.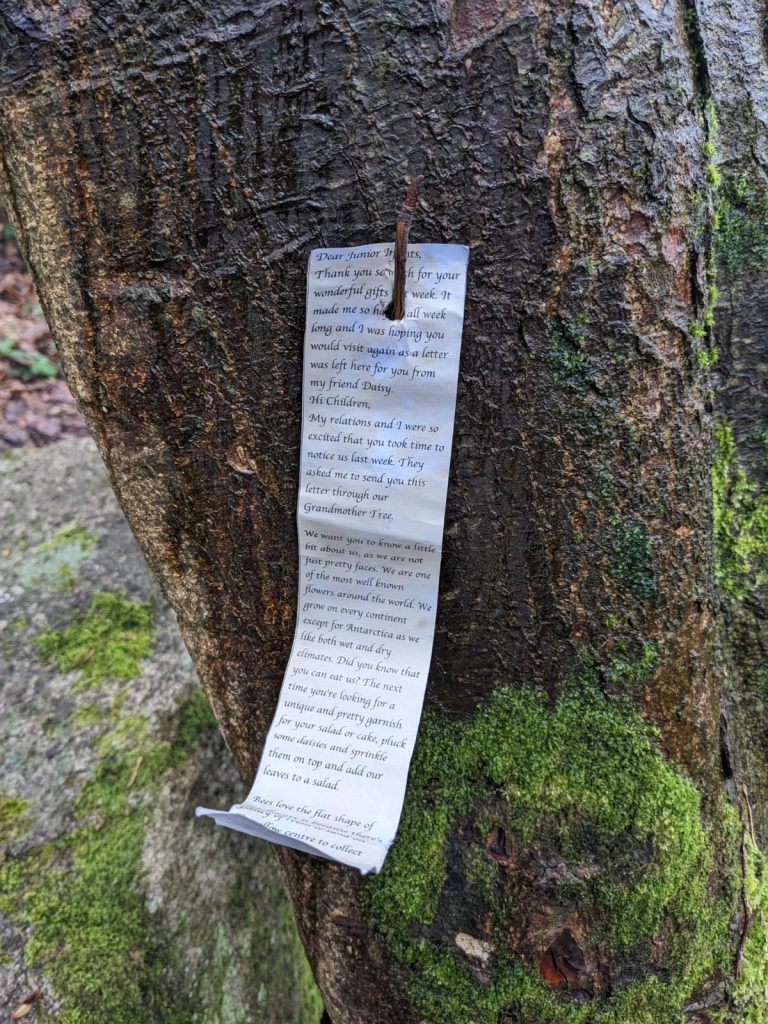 After lunch we all sat in a circle and were given a small ball of clay. The juniors first got to give their creature (the small ball of clay ) eyes and then they would pass their creature to the next person and they would then make the nose and so on.
Next we all went and found our sit spot and sat quietly for a few minutes. Jenny then called us all over and we all went round in a circle saying what we heard, saw, felt. I noted everything down we also went round saying what we were grateful for. Next was the tea ceremony we all were handed a cup of daisy tea to try. I thought it was quite nice though some of the juniors disagreed 🙂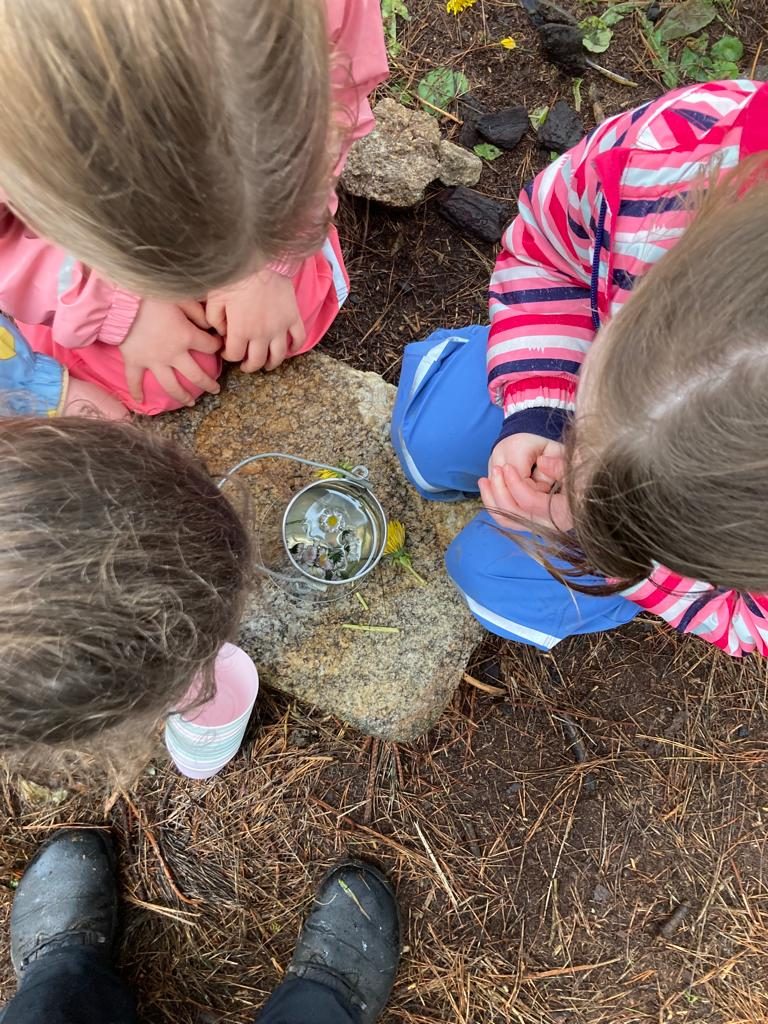 Finally we all packed up our bags and headed down to meet the other groups to walk back to school.
Overall I think the morning flew by and I really enjoyed spending time with the juniors and the forest so I am very happy and grateful to get to do this. I loved  it and wish I could've been a forest school leader all year long!!!
Amy – 6th class assistant