When everyone arrived, they began collecting dandelions for the dandelion tea that they would be having later. After we had enough dandelions everybody told us their animal names and then we started a game of fox and rabbit.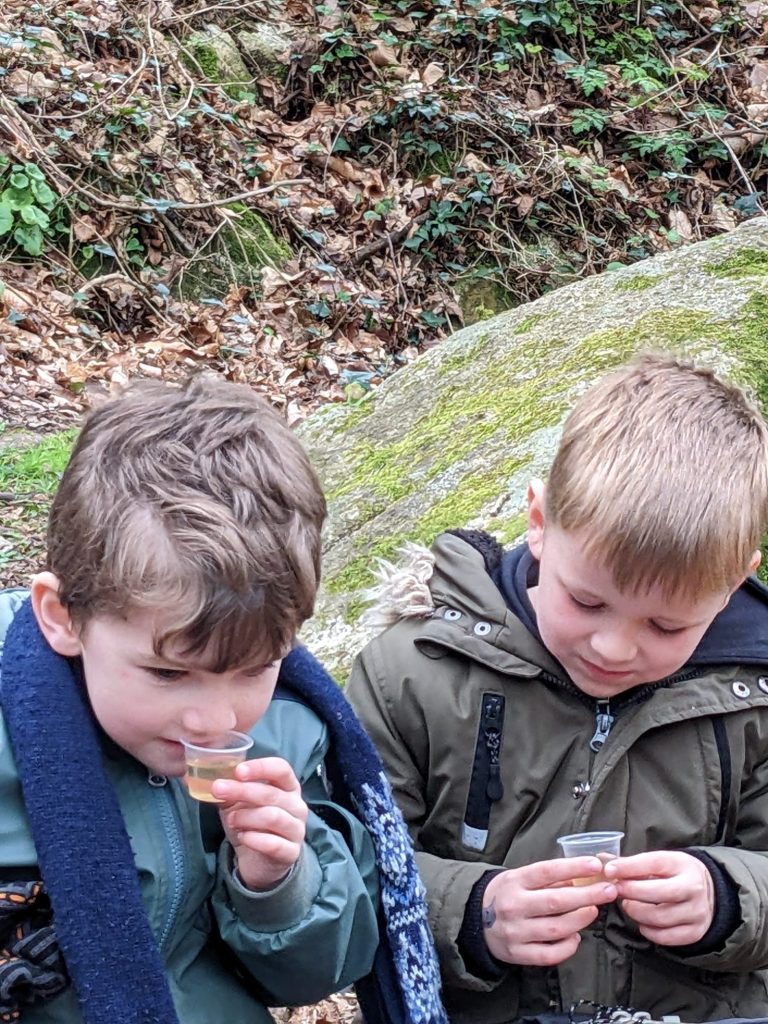 Once the game was over we started out to the basecamp. When we arrived at the basecamp they all sat down and ate their lunch. We gave everyone one cup of the tea that we made. Once everyone had finished drinking their tea they had free play. We joined in on a pirate game where they chased us and made us walk the plank on their pirate ship which was really fun and they all enjoyed it too.
Next we did our sit spot and as it was their first week they all sat in a circle, closed their eyes and listened to the sounds they could hear. Then they each told us their favourite part of forest school!