In an ancient custom, still practised in parts of Ireland, children would make a Brideog Doll for St. Brigid's Day. The doll was created as a physical representation of St. Brigid.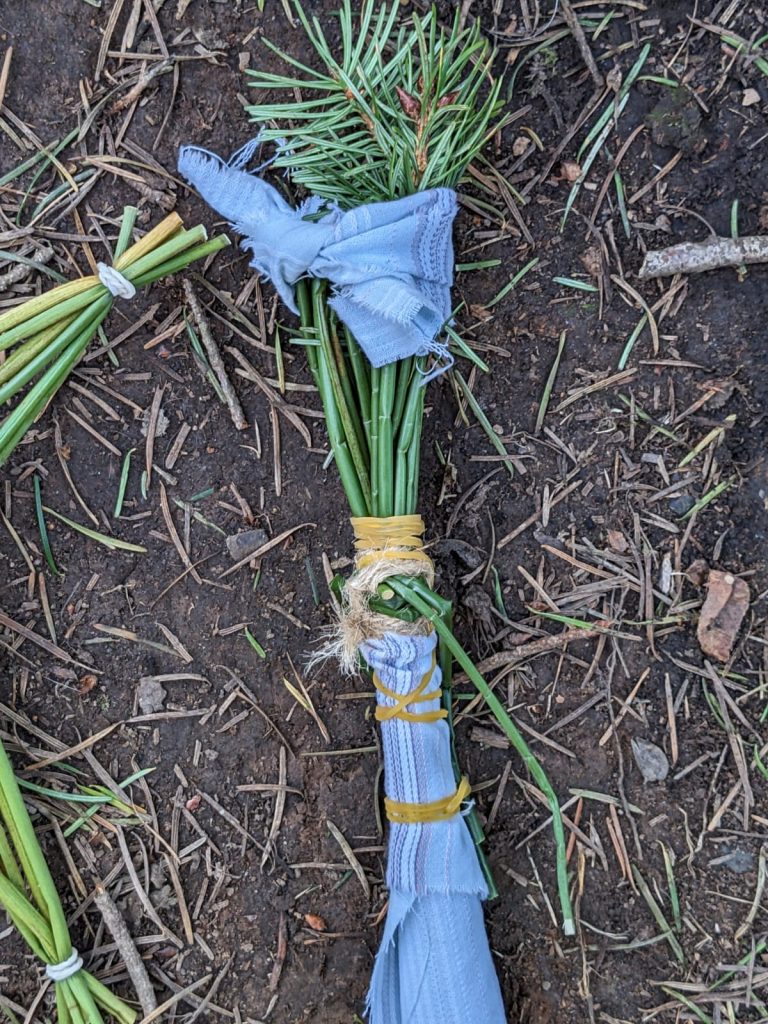 The doll would be walked around the town or village, to each household, where the people of the house that was called upon, would offer snacks or money to those bearing the Brideog. This gift to St. Brigid was to welcome in the Light of Spring for the householder.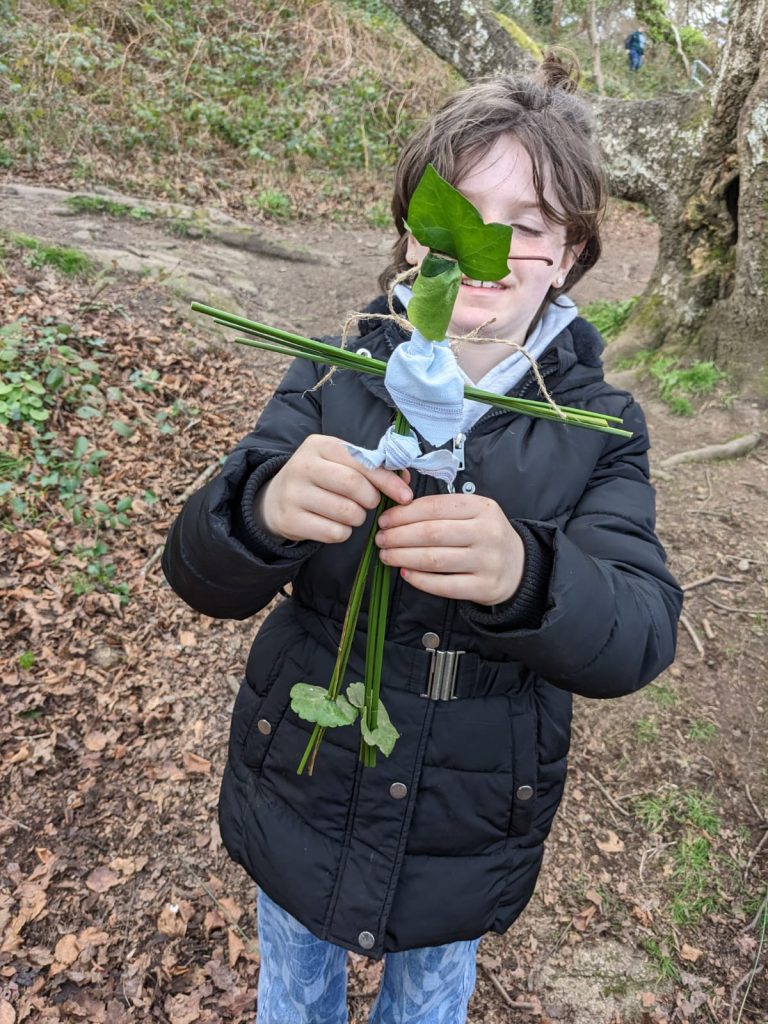 The money and food collected on the Brideog tour was used to hold a feast that evening for the participants, with the Brideog placed in the table centre.
There were many different traditions in many parts of Ireland and we heard two stories from the amazing school's collection of the national archive. This is a collection of folklore compiled by schoolchildren in Ireland in the 1930s and both the handwritten pages and their transcription are available to search at https://www.duchas.ie/en/cbes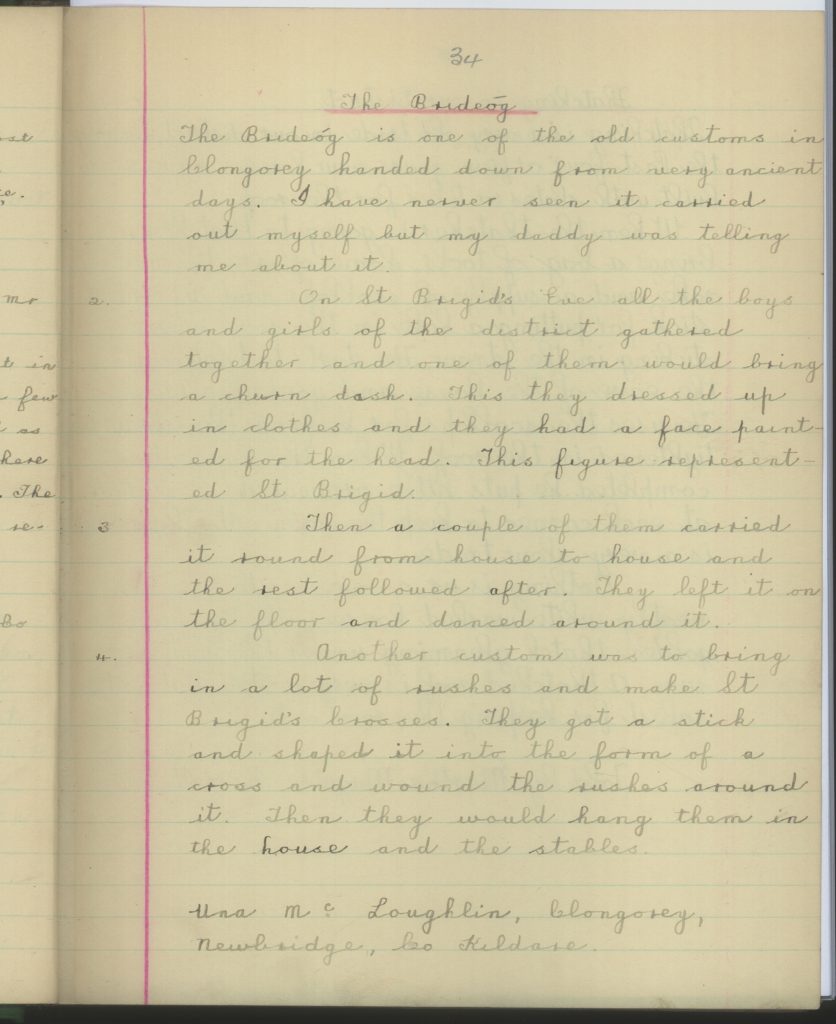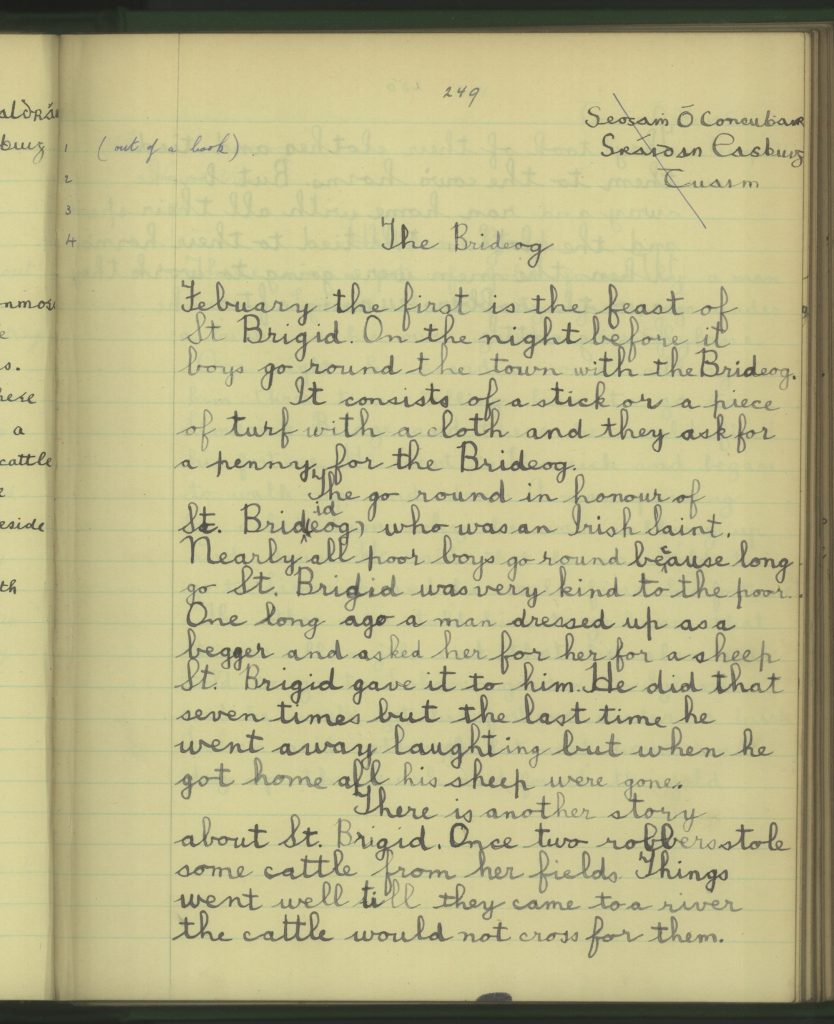 Each week the play develops and this week we had games evolving using the natural found objects and the environment. There were cafes developed with lots of tasty foraged treats, croquet/golf/bowling, chasing games where the mud was a safe place, tea ceremonies, Brigid's shrines created along with some games passed on from elsewhere like Foxes and Rabbits.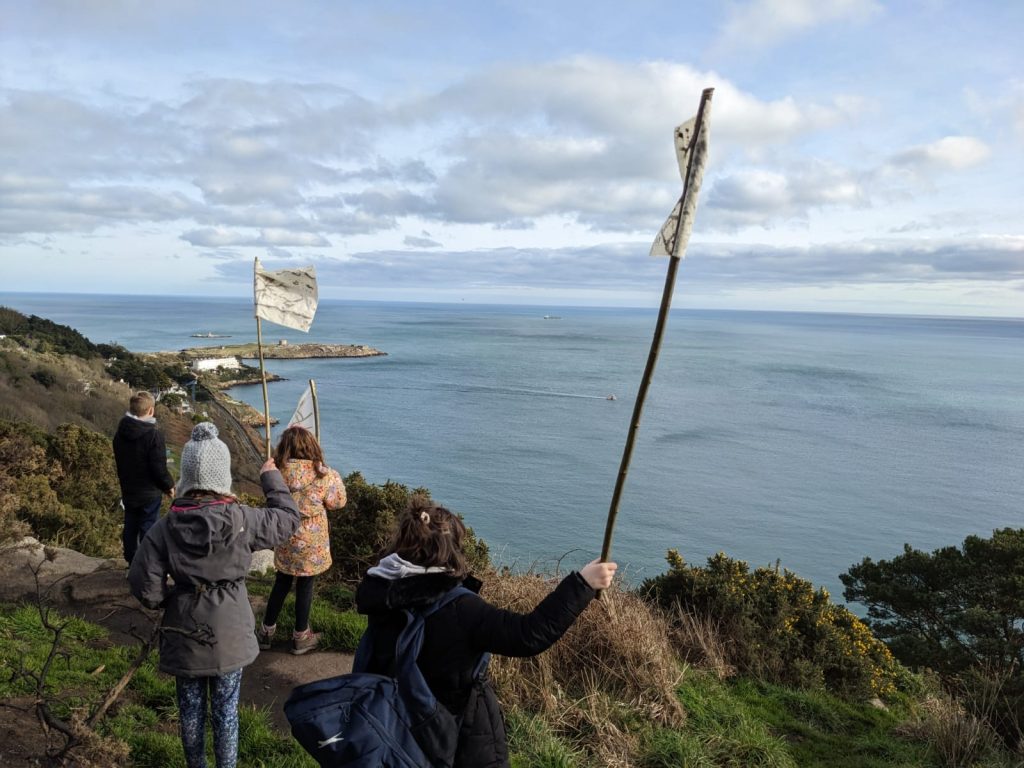 We continued our observations of oak buds, beech buds, ash buds all closed still. But the elder buds have burst into tiny elder leaves and the three corned leek and sticky backs are up above ground.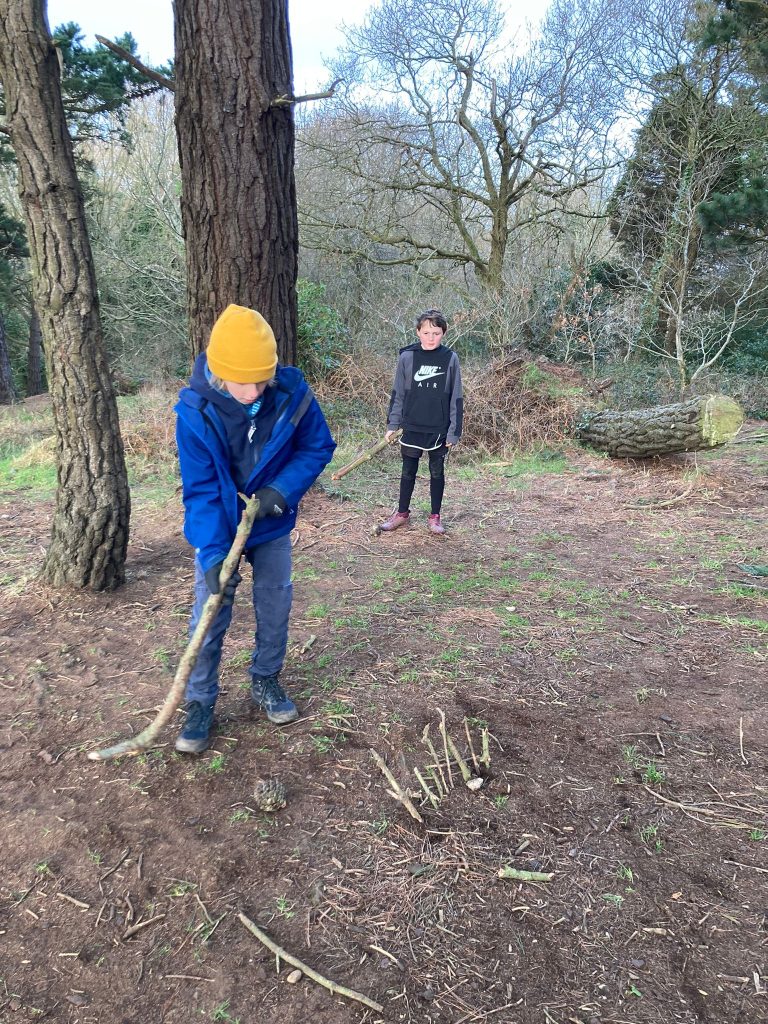 Don't forget to have a look at Liz's blog for more info and photos.