Congratulations to everyone who made their First Communion this year! Big thanks to parent Caroline for the wonderful write up.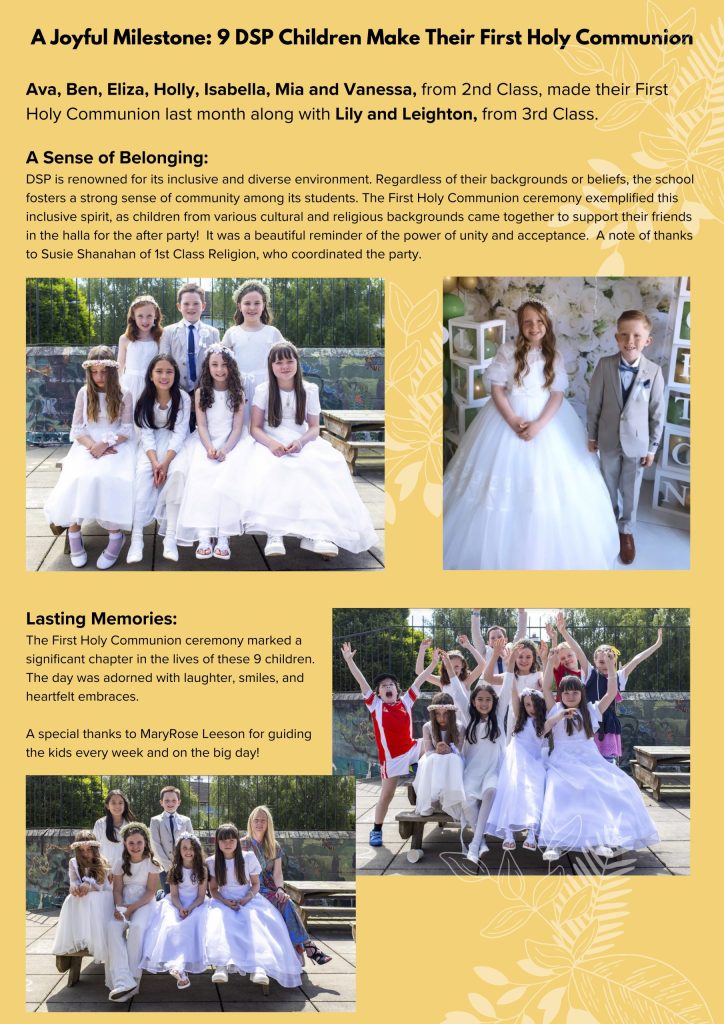 Details of Catholic Sacramental Preparation Classes and application forms are at https://sallynogginandglenagearyparish.com/sacraments-2/parish-catechism-class .Applications close on Saturday 17th June 2023. Due to space constraints places are limited, so priority is given to children living or attending school in the area.
Rosemary Swords, Parish Catechist.